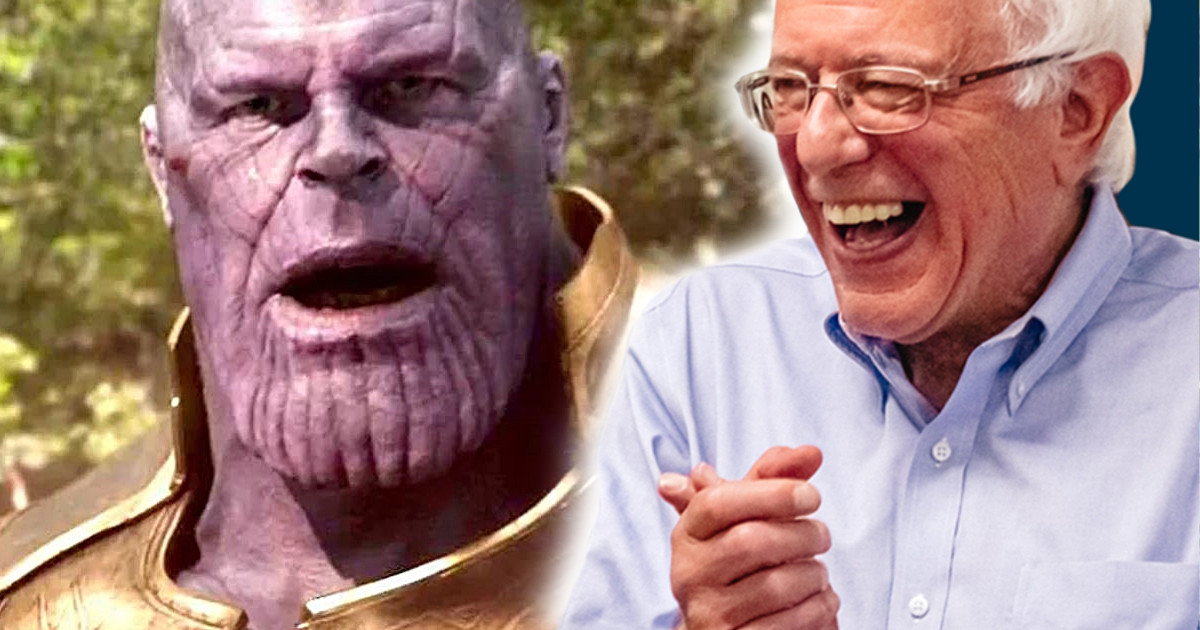 PATRIOTS, I'm no fan of BIG HOLLYWOOD, and their sick, creepy billionaire Satanist pedophiles. But I took notice of MOVIES, perhaps for the first time ever, this morning, when HUMAN MY PILLOW and Republican Senator Thaddeus "Ted" Cruz came in like a HEAT-SEEKING MISSILE with a HOT TAKE on HOLLYWOOD HYPOCRISY! On his show, "Verdict with Ted Cruz," which is a thing NOT A SINGLE HUMAN ON EARTH had ever heard of before RIGHT NOW, Ted said, BAD GUYS IN MOVIES ARE LEFTISTS! BOOM! Owned, LIBS! GAME OVER! TAKE YOUR BALL AND GO HOME! The lying, communist movies of Hollywood have just told you an INDISPUTABLE TRUTH!
"Have you noticed in how many movies how often rabid environmentalists are the bad guys? Whether it's Thanos or go to 'Watchmen.' The view of the Left is people are a disease"

LYIN' TRUTHIN' TED!
Now, PATRIOTS, I know there's a lot of real news out there to distract us, but let's FOCUS UP for a second and take Lyin' Ted at his word. He's making two great points, here, and both are TOTALLY, INDISPUTABLY TRUE! 1.) Yes, THANOS and WATCHMEN are environmentalists. 2.) THANOS and WATCHMEN are LEFTISTS! EVIL! 3.) LEFTIST Hollywood made Thanos the environmentalist, which we're supposed to root for, so we're supposed to root for Thanos… because he's actually the HERO, or something? EVIL! EVIL!
That's three? SCREW YOU, LEFTIST. I use ALTERNATIVE MATH!
Unfortunately, some SICK LEFTIST IDIOTS who've never done anything other than make the movies and TV shows Lyin' Ted references, are DISAGREEING. EVIL LEFTISTS! EVIL! EVIL!
Excuse me, Lila, but I think Lyin' Ted knows a little more about the Watchmen than you do! His favorite character is Rorschach, a guy who the CREATOR OF WATCHMEN once said was meant "to be a bad example."
I meant him to be a bad example, but I have people come up to me in the street saying, 'I am Rorschach! That is my story!' And I'll be thinking, 'Yeah, great, can you just keep away from me and never come anywhere near me again for as long as I live?'"

Alan Moore (LOSER)
Ted's GONNA TED, baby! He IS the bad example. As bad an example as the environmentalist, THANOS, who, like all environmentalists, WANTS TO KILL HALF OF THE LIFE IN THE UNIVERSE! That's why environmentalists are working so hard to STOP CONSERVATIVES from filling the atmosphere with HEALTHY, LIFE GIVING SMOG and TOXIC WASTE! They don't RESPECT LIFE!
But Lyin' is also demonstrating a deep knowledge of Marvel lore with his Thanos reference. Ted's got a long history of making comparisons between Thanos and LEFTIST SCUM, and with good reason, because in September 2019 it was reported that Democratic Socialist Bernie Sanders had announced that THANOS would be his running mate. It was announced by none other than NOTED NUTCASE, Ted Cruz! And, just because that joke turned out to be neither TRUE nor FUNNY, it was still true. LEFTISTS are just like THANOS. "The view of the left," as TED says, "is that people are a disease." As, opposed to the views of CONSERVATIVE REPUBLICANS, whose view is that "people should have a disease. Namely COVID."