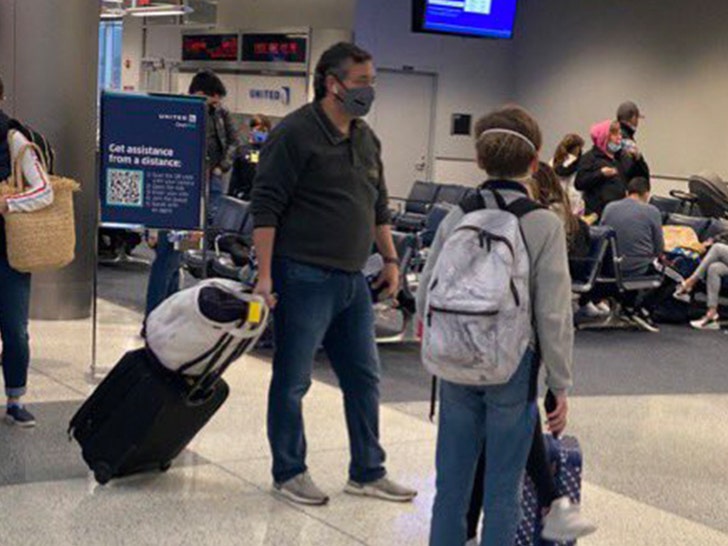 PATRIOTS, the old saying goes, "Screw you! We're from Texas!" Well, NUMBER ONE PATRIOT LYIN' TED CRUZ might have just come up with a better saying: "Screw you, Texas! I'm going to Mexico!" With millions of residents in his state suffering under dangerous freezing conditions, blackouts, no heat, and lack of potable water, this LYIN' of the Senate did what any TRUE TRUMPIAN HERO would have done! He got the f*** out of there!
Ted flew off to SAFETY in the country he HATES the most, Mexico! Cancun to be exact! And he left his LOSER and SUCKER constituents to take care of themselves, because, like one CONSERVATIVE MAYOR in Ted's state RIGHTLY scolded the suffering recently, "If you were sitting at home in the cold because you have no power and are sitting there waiting for someone to come rescue you because your lazy is direct result of your raising!"
Smart and literate!
Luckily, the former president's border wall to keep the drug dealers and "rapists" out of Texas didn't stop Lyin's jet from making it to safety on the other side of it. IN MEXICO!
I'M NOT COGNITIVELY DISSONANT! YOU ARE, LIB!
LIBERALS WERE ALL OVER THE STORY of Lyin' Ted's HEROIC flee, which was first reported by notable LIB RAG, Fox News!
But, PATRIOTS, just because this ACT OF VALOR by Lyin' Ted makes him look like the most callous, insensitive jerk who ever served in Congress, which is really saying something, THE LIBS ARE STILL MISSING THE POINT! What was Lyin' supposed to do?!?! Help?
Puh-lease, libs! Nobody's helping. Except Beto O'Rourke, that Democratic LOSER who LOST his senate bid against Lyin' Ted, yet still helps suffering people in his state, LIKE A SUCKER! LIB! SHAME! LIB!
Hey, BEEE-TO, nobody needs help here! We're just fine! In fact, we're just fine without power or potable water! At least, that's what Former Governor Rick Perry says, and he KNOWS ALMOST NOTHING ABOUT ANYTHING, so he probably KNOWS A LOT about the opinions of his suffering and freezing former constituents.
"Texans would be without electricity for longer than three days to keep the federal government out of their business… Try not to let whatever the crisis of the day is take your eye off of having a resilient grid…"

Former Texas Governor Rick Perry
Which Texas doesn't have because… communism, I guess?
Things are going SO GOOD in Cruz's home state of TEXAS that people aren't even worried about not having electricity anymore (because they don't have water now, either).
"Scores of Texans were under notice to boil tap water before drinking it after days of record low temperatures damaged infrastructure, caused blackouts and froze water pipes."

FAKE NEWS NBC (NOTHING BUT CRAP) News
LIBS just don't get it. While they're suffering UNDER SOCIALIST, LIB-O-CRATIC leadership in their big city, ivory towers with their… heat… and drinking water, they don't understand the JOYS OF REAL FREEDOM. Freedom to SUFFER AND DIE FOR REPUBLICAN CONTROL OF OUR COUNTRY WITHOUT BIG, LIB GUBMINT TELLING ME TO LIVE!
Absolutely NOBODY in Texas needs any HELP from Lyin' Ted Cruz, anyway. Except the kids in hospitals with no flushing toilets, AKA Scum-o-crats.
[A]t least two hospitals in the Austin metro area were being evacuated on Wednesday night due to a lack of hot water and heat. Matt Largey, an editor at Austin's NPR station KUT, tweeted out a statement from St. David's South Austin Medical Center on Wednesday that confirmed that the hospital was in the process of evacuating some of its "just under 300 patients" from the facility after it "lost water pressure today from the City of Austin." … Minutes later, Largey reported that Dell Children's Medical Center, a pediatric hospital located in Austin, was also without power. In an accompanying statement from the hospital sent from a source, officials confirmed that "extreme weather conditions" had resulted in the facility experiencing "interruptions in service," and noted that the toilets there did not currently have "flushing capabilities."

Gizmodo
Flushing toilets at children's hospitals are overrated anyway. You gotta teach those kids about FREE MARKET ECONOMICS early, or else they'll never understand later why they're being forced to freeze to death without drinking water so their Senators can take a vacation in Mexico–I mean, so capitalism.
The answer to that question, of course, is GUNS. Don't get it? That's because you're a socialist! SOCIALIST!
NOTED CONSERVATIVE CRIMINAL Dinesh D'Souza gets it. WHAT IS LYIN' TED SUPPOSED TO DO? Flying to Mexico and abandoning his state is actually the MOST HELPFUL thing Lyin' Ted can do! That's effective leadership!
Ted Cruz REALLY IS THE BEST! He's helping more than anyone else, by NOT HELPING AT ALL! It's called pulling yourself up by your own bootstraps, Texas. Sure, you don't have drinking water, or heat, or for some, life, but think of all the things you still DO HAVE! Like, GUNS! And…
I can't think of anything else, but, the important thing is that you remember, you're suffering so that you can be free! Or, so the owner of the Dallas Cowboys can make money, I guess. SAME THING!
Comstock Resources chief financial officer Roland Burns acknowledged that the company had "hit the jackpot" as it sold gas from its Haynesville Shale wells in East Texas on the spot market for a price between $15 and $179 per cubic feet… "This week is like hitting the jackpot with some of these incredible prices," Burns said during an earnings call on Wednesday… [Dallas Cowboys owner Jerry] Jones… controls a 73 percent share in Comstock, according to the company's 2020 proxy statement.

Newsweek
Hey, it might seem bad, Texas, but just remember… guns. No big government LIBS will be able to pry them from your FROZEN hands now!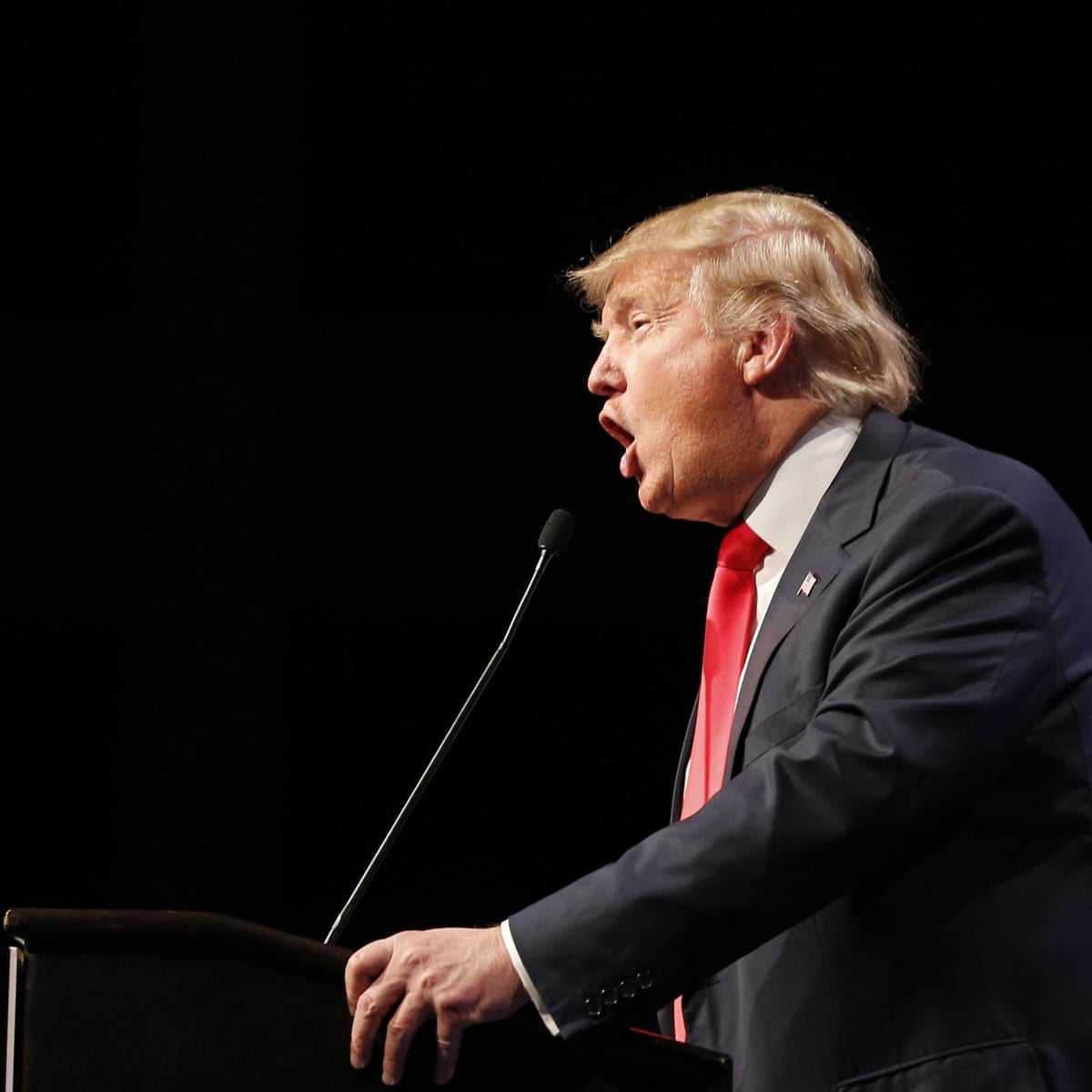 Patriots, nobody likes a know-it-all. President Trump knows this. That's why he's never let FACTS stand in the way of the TRUTH, least of all when it comes to the FAKE, FRAUDULENT PRESIDENTIAL ELECTION STEAL that the DIM-O-CRATS in Republican-controlled state legislatures across America say was "legitimate" just because there was not even the slightest shred of evidence that it was fraudulent.
Today, WORLD CHAMPION OF LYING Donald J(ust burn it all down if I can't be king) Trump ABSOLUTELY INCINERATED the LIBS with a FACT-F***ING TWEET-MISSILE claiming that "No candidate has ever won both Florida and Ohio and lost," adding, "I won them both, by a lot!"
And the COMMUNIST ANTIFA who proclaim to know the "FACTS" got TRIGGERED, just because Trump's FACT was 100% ALTERNATIVE.
The LEFTIST SCUM that wants to STEAL VICTORY from Donald Trump's FRAUDULENT CLAIMS pointed out that Richard Nixon actually won Florida and Ohio in 1960, while losing that presidential election to John F(***ing lib) Kennedy.
But PATRIOTS, here's what the LEFTIST TERRORISTS in the FAKE NEWS don't understand about the truth: A Republican lie beats a Dem-o-rat truth any day of the week. Truth is TRUMP! TRUMP! TRUMP, baby! That's why a 1 out of 50 record in totally frivolous lawsuits to overthrow the election isn't stopping STRONGMAN PRESIDENT T. from FIGHTING FOR YOU (if by "you," you mean "ending Democracy in America).
That's why Donny Douche now says he will intervene in a case brought by Texas's possibly-criminal Attorney General Ken Paxton against a group of other states that STATES' RIGHTS CHAMPION TEXAS thinks didn't vote Republican enough to be counted as AMERICANS.
Trump tweeted, "We will be INTERVENING in the Texas (plus many other states) case. This is the big one. Our Country needs a victory!"
And you know the old saying. "Fifty-first time's the charm."
And just because it's been a day since Donald Trump's AMERICAN COUP last lost at the Supreme Court, that's not stopping him from trying to overthrow the U.S. Government again. In fact, THE RULES OF TRUMP are clear on this matter. If TRUMP wins, TRUMP GETS CREDIT. If TRUMP loses, you get the BLAME. That's why, one day after the Trump-backed lawsuit attempting to end democracy in Pennsylvania was thrown out by the Supreme Court, the president reminded everyone that even thought he's been calling for "heroes" to step up and help him steal the election and constantly trying to bully Republican leaders into helping him overthrow the government, THAT LOSS HAD NOTHING TO DO WITH TRUMP. Because they lost.
But Texas, on the other hand, is TRUMP'S CASE. That's the BIG ONE, "the case that everyone has been waiting for" …
…until we lose that one. Then, that will be someone else's fault. DUH, YOU STUPID, LEFTIST, ANTIFA, FACT-HUGGING SCUM! I guess you don't understand that there's no "I" in Trump loss, but there sure as hell is an "I" in "Trump wIn." That's why Donald Trump loves people like the Republican Secretary of State and Governor on Georgia, until he loses the Presidential election in Georgia and they refuse to help him overthrow the will of the American people, in which case, it's "What's wrong with this guy?", "What's he hiding?," and he's "hapless." The same goes for the LOSER that Donald Trump put in charge of maintaining election security, who said there was no election fraud just because there was no election fraud, and so Trump's Team said he had to be "shot."
There's only two options, LIBS (and Republicans who believe in FACTS not TRUTH). Either TRUMP WON, or YOU LOST. And really, in either case, YOU LOSE.
Follow Truthmissiles on Twitter here.
The Lyin' LEFTIST MEDIA will tell you that today is Safe Harbor Day, the day on which Trump and his team of anti-democracy SUPER-LAWYERS lose their legal ability to challenge the results in any state that has certified its presidential election results. The ENEMY OF THE PEOPLE will tell you that just because those results are "final," that means they can't be overturned by an un-democratic coup attempt. But, FEAR NOT, loyal subjects of the TRUMP REICH!
Because GOD BLESSES US WITH TEXAS!
The GREAT STATE of TEXAS–specifically, Texas' possibly-criminal REPUBLICAN ATTORNEY GENERAL Ken Paxton–has sued four other battleground states–Georgia, Michigan, Pennsylvania and Wisconsin–to challenge their BIASED, pro-Biden election results. Yes, Texas, HERO OF STATES' RIGHTS, is suing other states to challenge their LIBERALLY-BIASED right to conduct their own elections in a way that violates TEXAS PATRIOTS' God-given rights to decide who wins the election in other states.
Why didn't anybody think of this before?
Because LEFTIST RINOS have been too busy bending over for TRUMP, when they should have been bending over for FASCISM AND TRUMP. Come on GOP!
In the suit, [Paxton] claims that pandemic-era changes to election procedures in those states violated federal law, and asks the U.S. Supreme Court to block the states from voting in the Electoral College.

Texas Tribune
And who better to enforce federal law than the state that tried to secede from the Union as recently as four years ago? Yes, that happened.
Don't tell us how to conduct federal elections in the country that we don't even want to be a part of, LEFTIST LIBS!
And, PATRIOTS, our (delusional) HOPES for the re-election of righteous FREEDOM-hating PATRIOTIC dictator TRUMP got another boost today, with a spineless pledge from ol' LYIN TED, himself.
Yep, Ted Cruz just dropped a FREEDOM-NUKE on the SICK, PHONY, correct election results by offering to argue on behalf of Trump's un-CONSTITUTIONAL ELECTION steal before the Supreme Court.
"Petitioner's legal team has asked me whether I would be willing to argue the case before the Supreme Court, if the Court grants certiorari. I have agreed, and told them that, if the Court takes the appeal, I will stand ready to present the oral argument."

Lyin' Ted Cruz (who has an ugly wife)
And Sheeple, nothing says PATRIOTISM and LOVE OF COUNTRY more than publicly offering to help the man who called your wife ugly–and then refused to apologize–steal the presidential election.
Now, Sheeple, that's what I call REPUBLICAN VALUES.
And should Lyin,' Kennedy-Killin' Ted fail to deliver the overthrow of the U.S. Government that us REPUBLICAN PATRIOTS so solemnly hope for, great American raisin Lou Dobbs has another idea, which he hatched with life-sized NAZI-PENIS Stephen Miller on last night's propaganda hour.
Hire a Democratic lawyer for $500,000,–yes half-a-billion dollars–so LOSER sycophants like Rudy Giuliani can stop losing in court. Sounds reasonable…
What's that? Turned it down already? Damn.
Well, this isn't going well, is it? At least we've all still got each other to scream at in our circular firing squad.
Man, Lyin' Ted's reputation keeps getting better. Not only did he PATRIOTICALLY grovel to publicly offer to help the man who called his wife ugly steal the presidential election. The Trump Administration's response? Eh, we'll think about it.
Man, it must be good to be Lyin' Ted!
Follow Truthmissiles on Twitter here.