PATRIOTS, as a proud American who's been run out of more than two dozen communities in my lifetime, I know from experience that when your neighbors don't want you around anymore, IT IS ALWAYS THEIR FAULT, NOT YOURS! AND IT'S USUALLY BECAUSE THEY'RE STUPID, INTOLERANT LEFTIST-SCUM WHO NEED TO BE ROUNDED UP AND SHOT! I'M LOOKING AT YOU, GARY! I'LL TOLERATE YOU! WITH MY HACKSAW! Anyway, that's why I am standing by MY PRESIDENT even as the residents of Mar-a-Lago, the private club in Florida that Trump owns, are telling the president that he can't live there after he leaves the White House… in 2024, I assume.
The FAKE BEZOS Washington Post reports that Trump is leaving the COMMUNIST HELLSCAPE of New York for the AMERICAN PARADISE of Southern Florida, but the LIB-SCUM who Trump allows to live at his private community have told the PRESIDENT to "GET OFF YOUR OWN LAWN!"
In a demand letter, obtained by The Washington Post, an attorney for the Mar-a-Lago neighbors says the town should notify Trump that he cannot use Mar-a-Lago as his residence. Making that move would "avoid an embarrassing situation" if the outgoing president moves to the club and later has to be ordered to leave, according to the letter sent on behalf of the neighbors, the DeMoss family, which runs an international missionary foundation.

THE FAKE BEZOS WASHINGTON POST
These NO GOOD LIBS who are SQUATTING at Trump's private residence for just $200,000 want to run the president out of their LEFTIST TRASH-CLUB all because of some little "disruptions, such as clogged traffic and blocked streets, caused by the president's frequent trips to the club," according to the FAKE BEZOS POST. They also say that before he was president, "Trump created ill will in the town by refusing to comply with even basic local requirements, such as adhering to height limits for a massive flagpole he installed, and frequently attempting to get out of the promises he had made when he converted Mar-a-Lago into a private club."
Basic local requirements? Sounds too complicated, Bezos Post, ya' LIB SACK-O-SHIT!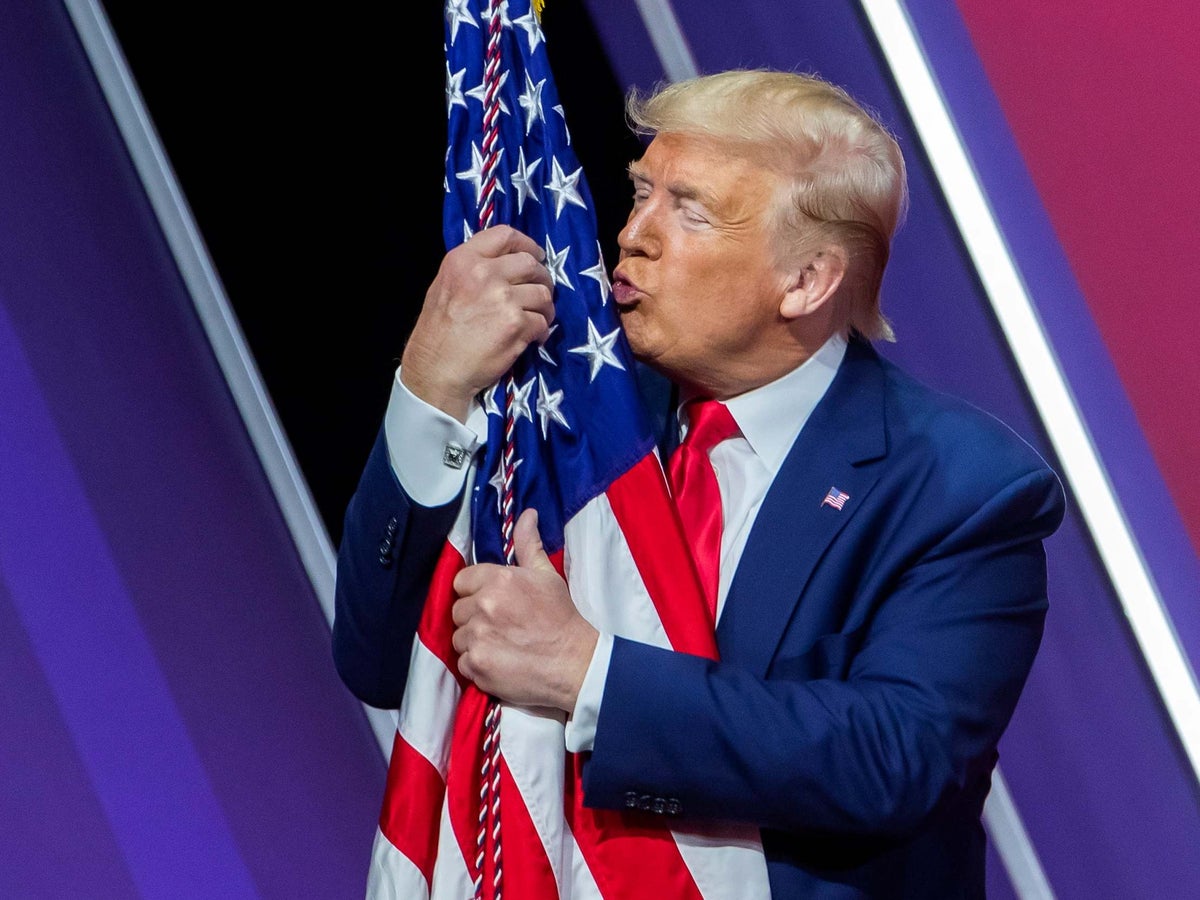 Oh, and there's the small, LIBERALLY-BIASED fact that Trump using Mar-a-Lago as a private home and a club could be totally illegal, because in 1993, when Trump was in bankruptcy–I mean, "succeeding" bigly–he cut a deal with the town that said club members couldn't spend more than 21 days per year in the guest suites there and couldn't stay there for more than seven consecutive days. And, one more little matter: an attorney for Trump assured the town that Trump WOULD not live at Mar-a-Lago. So, um… yeah. I don't know how to spin that… But, WHATEVER, YOU STUPID LEFTISTS! GET OVER IT! TRUMP WON (lost)!
A LEFTIST (probably) HOMEOWNER in nearby Palm Beach told the BEZOS FAKE POST, "There's absolutely no legal theory under which he can use that property as both a residence and a club." REALLY, LIB? Here's a theory: TRUMP! TRUMP! TRUMP! TRUMP! TRUMP!
(I'd have chanted longer but I'm tired because I just ate a McDonald's Fillet-o-fish and a chocolate milkshake, or as I call it, "a good start to my presidential breakfast.")
But, there's another way to look at this story: A HUGE WIN FOR THE GREATEST DEALMAKER IN AMERICAN HISTORY! That's right. SUCK ON THAT, LIBS! No one has ever out-negotiated the negotiator-in-chief. . . until now. And that great negotiator who beat Trump? Surprise! It was Trump! It was the greatest deal Trump ever made, in fact, because he beat the best negotiator in history: Trump!
And this deal was AIR-TIGHT because in addition to promising the town he'd never live at Mar-a-lago in that 1993 deal, Trump also made another GREAT DEAL! This time, in a deal with the National Trust for Historic Preservation…
Trump agreed to "forever" relinquish his rights to develop Mar-a-Lago or to use it for "any purpose other than club use."

FAKE BEZOS POST
Sheeple, I don't often admit I was wrong, but in this case, I have to swallow my pride and admit Trump isn't THE GREATEST NEGOTIATOR IN HISTORY.
TRUMP IS!
TRUMP! TRUMP! TRUMP! NEVER ADMIT DEFEAT! NEVER ADMIT REALITY! EMBRACE THE DELUSION, BABY!
Follow Truthmissiles on Twitter here.