I Don't Understand The Stock Market!!! And I Feel Angry About It!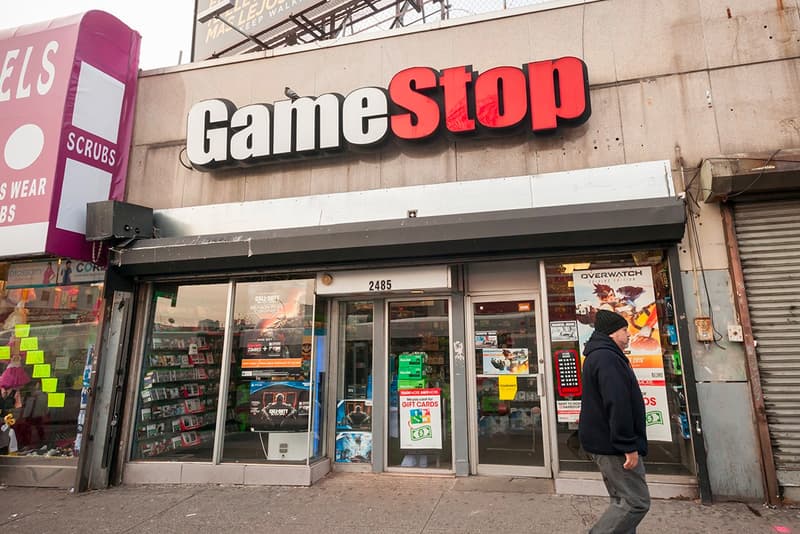 NOTE: This column is not intended as investment advice. In fact, anyone who interprets this column as advice of any kind, or think's it's remotely smart or funny, is, well, a moron.
PATRIOTS, as a proudly irrational person, nothing gets me more excited than getting excited about things I don't understand. That's why, when I heard that a bunch of people on Reddit had somehow pushed the stock price of worthless company GameStop up over 300% simply by all buying the worthless stock, and in the process made many of themselves into millionaires overnight, I said, "What? I literally don't understand any of that!"
Well, PATRIOTS, let me explain. You see, I don't know. I don't know anything about any of this. What I do know is that big, fat Wall Street hedge funds who have become far too accustomed to screwing over the American middle class for years are losing big! Like, BILLIONS and BILLIONS of dollars big, because of the actions of these Redditers on the message board r/wallstreetbets. That's because the hedge funds shorted the stock of the flailing video game retailer, GameStop, meaning they BET IRRESPONSIBLY HUGE amounts of money that the stock would become basically worthless. BUT SURPRISE! Instead, everyone on r/wallstreetbets seems to have banded together to buy huge amounts of the stock, thereby driving the price up MASSIVELY, and screwing the hedge fund guys! The price of GameStop stock went up from $18 per share to over $300 per share! So the greedy hedge funds are now on the hook for somewhere around $2.75 billion dollars! Maybe even over $5 billion! Yikes! That's a bigger loss than a Trump Casino!!!!
And the big gains by these Robinhood's investing on the Robin Hood app has attracted a whole bunch of copycats to similarly worthless stocks that the Average Joe RedditPack thinks the hedge funds may have gotten way over their skis in betting billions against. Now, those Redditors have a couple billion dollars in capital to spend taking down their next target! Which shitty worthless stock will they turn against the Wall Street Fat Cats next? I don't know!
IN FACT, I DON'T KNOW WHAT'S GOING ON!!!!
This is SOO CONFUSING! MARGINS! What are those? Like the sides on a piece of paper? OPTIONS! Those are the things I can change on video games, right? SHORTS! I wear those when it's hot out, right? NO! APPARENTLY, THOSE ARE ALL STOCK MARKET WORDS!
Here's a word: F************** THIS IS CONFUSING!
But, there's money to be made, and it looks easy, so as of today, I'm pouring all my money into this wild, casino system that's always been rigged against me and that I don't understand. CAPITALISM! (NOTE: I'm not doing this.)
But, PATRIOTS, we can't get caught up in punishing the greedy just because they're evil. We must spare a thought for the many, many, many, unscrupulous corporate raiders who lost their fourth yacht as a result of this HORRIBLE ATTACK on WALL STREET!
CNBC must defend these people! This MANIPULATION OF THE MANIPULATIVE MUST BE PUNISHED BY THE GOVERNMENT THAT DIDN'T PUNISH ANY OF THE MANIPULATORS BEFORE! REGULAR PEOPLE SHOULDN'T BE MANIPULATING! THAT'S MEAN!
But the new corporate raiders on Reddit aren't having it! As evidenced by one Reddit poster's "open letter to CNBC" which criticized the network for it's "contempt for the retail investor" and for allowing giant, evil hedge funds to "manipulate the market via your network and if they screw up big … they just get a bailout."
Yes, that's what's called CAPITALISM! Now you get it! The little guy never wins!!!