GOD betrays TRUMP & the GOP! We're all F***ed! Holy s***!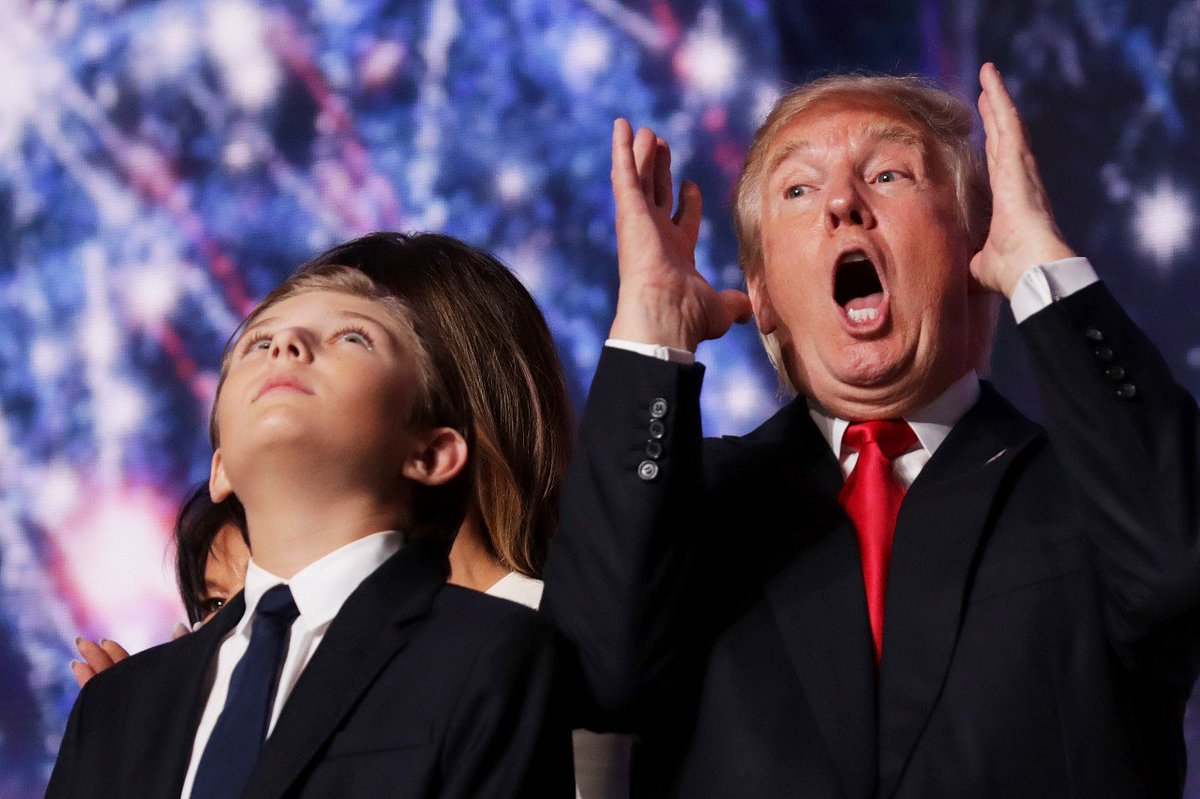 We lost f***ing GEORGIA!
Patriots, there has been a shift in the balance of power in these UNITED STATES! The SCUM-O-CRATS have come back from the DEAD! TRUMPISM and its requisite FASCISM were CRUSHED last night in Georgia, the new HEADQUARTERS OF THE LEFTIST THREAT! RADICAL BLACK PRO-FREEDOM LIBERAL Raphael Warnock defeated Anti-American PATRIOT Kelly Loeffler last night in Georgia's Senate runoff election. Worse, RADICAL WHITE PRO-FREEDOM LEFITST Jon Ossoff appears to be headed to victory in last night's other Georgia Senate runoff election. This means that Democrats now control a majority in the U.S. Senate and COCAINE MOSCOW Mitch McConnell's reign of Pro-Trump terror is over!
The American people are no longer going to be subject to the cynical whims of a racist, tyrannical minority of Republican PATRIOTS! Americans can see light at the end of the GLORIOUS, DARK, DESTRUCTIVE tunnel of TRUMPISM!
This is terrible!
Patriots, we're f***ed!
And now, WE WILL ALL SUFFER the HORRORS of SOCIALIST RULE! The BLOODLETTING HAS ALREADY BEGUN. The $2,000 checks are being written! TERRIFYING!
We cannot survive an America that gives more money to its suffering citizens than its billionaire president's hospitality businesses!
For the last four years, we GOP PATRIOTS have had a choice between America and Trump's hateful, patriotic fascism. We RIGHTLY CHOSE the deal with the Devil. WE CHOSE TRUMP. We CHOSE FASCISM, like the founders wanted. We persecuted the ones who looked different than us! We turned away the huddled masses, yearning to be free! We mocked the suffering! We scolded the scientists and their precious facts! We killed the weak! We showered the strong with riches! We imprisoned babies! We denied the readily apparent truths that revealed our own folly! In short, we did everything that CHRIST, the second greatest leader of the GOP (behind Trump), would have done.
We enriched ourselves and shut off our minds! We submitted, like the FOUNDERS would have wanted!
And GOD has forsaken us!
Worse, GOD has forsaken his most trustworthy apostle, TRUMP!
GOD helped the LEFTISTS find 50,000 LEGALLY CAST votes, votes that should never have counted because they were CAST FOR DEMOCRATS! Legal Democrat votes are just like legal immigrants. I don't want 'em in muh country!
Why GOD? Why have you put an end to TRUMP'S REIGN OF HATEFUL, INCOMPETENT TERROR!
Patriots, we must allow ourselves, for a moment, to do something we haven't done in a long time. We must allow ourselves to think. We must think long and hard about what's happened. We must search our souls for our better angels, and we must arrive at a conclusion. We must face the hard truth about all that we've done over the past four years, and we must realize that the answer has been so clear all along.
GOD IS A LIBERAL, LEFTIST, AMERICA-HATING COMMUNIST!
It's so obvious. How else could we have lost these elections that we were so obviously winning until the Democratic votes were counted? GOD HAS BETRAYED US! GOD WAS A LIBERAL ALL ALONG! GOD IS A DEM-O-RAT!
And so, PATRIOTS, we must look to a higher power, now. We must look to TRUMP.
TRUMP HAS A PLAN.
AND THAT PLAN IS TO RALLY IN WASHINGTON AND INCITE HIS SUPPORTERS TO TURN AMERICA INTO "HELL."
The SCORNED MINORITY of TRUMP LOYALISTS must now forsake their LIBERAL GOD and obey a higher power. A power that encourages them to violently oppose the peaceful, democratic transition of power that follows fair elections in the United States. A power called TRUMP!
And so, let us not seek introspection, or peace, following our historic defeat in Georgia. F***ing GEORGIA! REPUBLICANS LOST GEORGIA, a state basically run by Republicans! Let us simply descend further into our impotent rage and madness and let us truly EMBARRASS OURSELVES FULLY in the final, last gasp of our doomed experiment in TRUMPISM!
Let us rally in support of our own stupidity.
(Or we could just like, admit we were wrong. Nah. We're not going to do that. God, Republicans, science and math are all part of a LEFTIST CONSPIRACY against Trump. That's our story and we're sticking to it.)
Let it burn, baby!
Follow Truthmissles on Twitter here.