GA Senate Runoff: GOP Patriots' Chance To Show That Democracy Doesn't Always Win!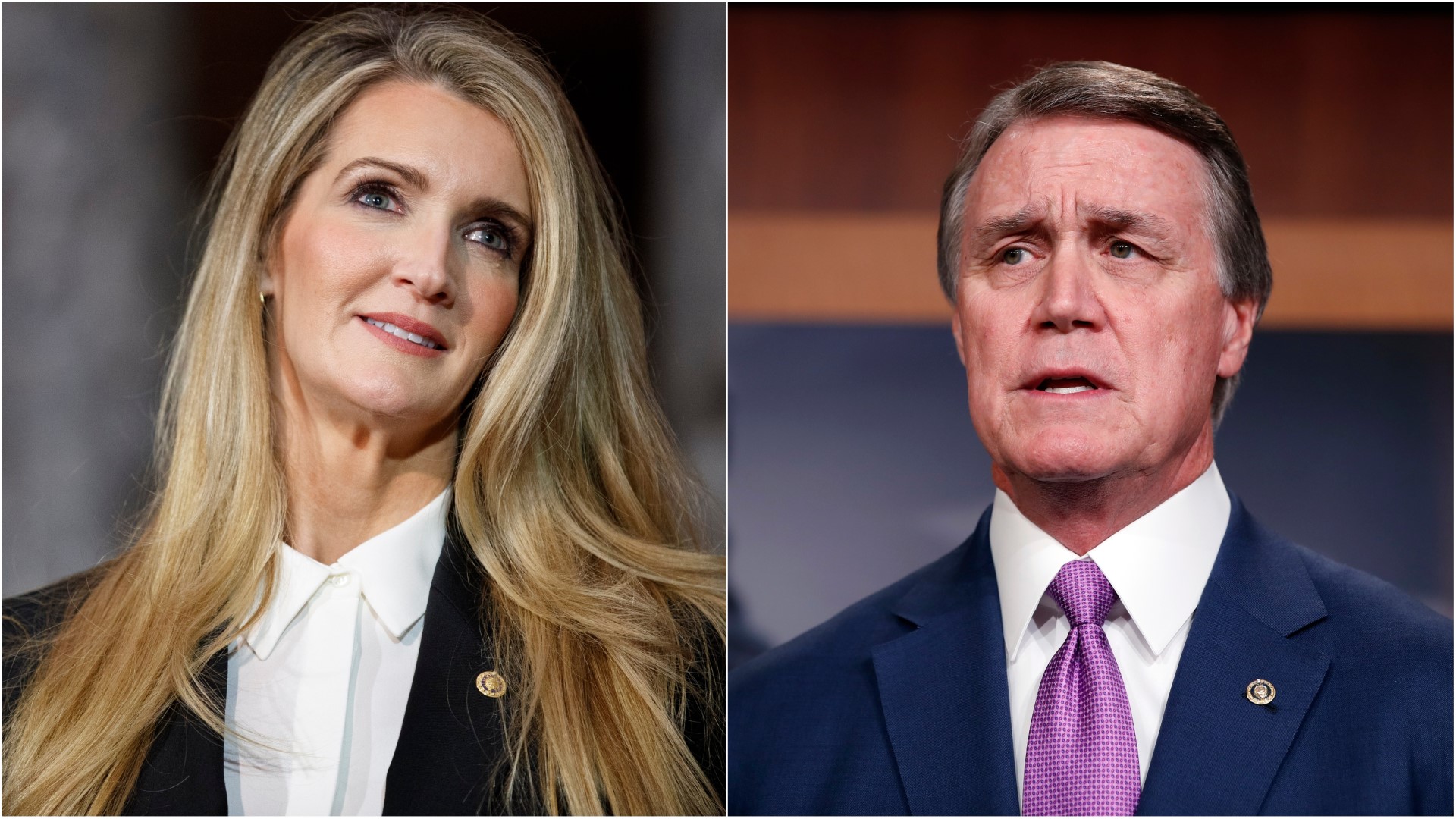 It's Election Day! Again! Even though the last election is still going on, clearly, because Donald Trump won it in every state as long as you count misfiring neurons in the president's brain and not actual votes! But today, it's Election Day again… in Georgia… and this time, it's personal.
President Trump got ROYALLY SCREWED by the Republicans who oversaw the presidential election in Georgia (looking at you Raffensperger) because they wouldn't JUST MAKE UP FAKE VOTES so that the president could WIN the election that everyone named DONALD TRUMP knows that he won, despite the misleading FACTS and ACCURATE VOTE COUNTS. Now, it's payback time! Time to show the DEM-O-SCUMS that just because an election is TOTALLY FRAUDULENT, that doesn't mean that Republicans can't win it. And the president who hardly mentioned the Republicans ACTUALLY running for Senate at his first rally in Georgia stepped it up LAST NIGHT when he held a second rally where he delivered a clear message in support of the two Republican Senate candidates, whoever the hell they are.
It doesn't matter because this election is a fight between TRUMP and the REPUBLICAN GOVERNOR OF GEORGIA, apparently.
"I'll be here in about a year and a half campaigning against your governor, I guarantee you."

MY PRESIDENT Trump
Hey, Georgia, go out and vote for those Republicans because the election is rigged and Trump is going to campaign against them! Also, who is even running? Because Trump didn't talk about them at all during his seemingly endless RANT & RAVE session in Georgia last night. Instead, he mostly talked about his own grievances with the Democratic election process awarding the presidency to the person who won the election and his problems with all of the Republicans who are standing in the way of him stealing power. So… VOTE REPUBLICAN… or something!
And we've got some GREAT REPUBLICAN CANDIDATES running, like Kelly Something… or is it Karen? In either case, she is going to STAND UP TO DEMOCRACY by objecting to the certification of Joe Biden as winner of the Presidential election!
"On January 6th, I will vote to give President Trump and the American people the fair hearing they deserve and support the objection to the Electoral College certification process," Loeffler said.
Finally, a Republican who's taken a policy position I care about: ending democracy in favor of endless, compulsory TRUMP RULE! Go Karen!
And then there's GREAT AMERICAN PATRIOT David Whatever, who doesn't care that Donald Trump tried to intimidate Georgia's Republican elections officials into FAKING the results of the election so that TRUMP could win! Get him in the SENATE! He is, however, "Disgusted" with the person who revealed Trump's potential CRIME! Go David!
PATRIOTS, this is our chance to PATRIOTICALLY SEIZE POWER and undermine American values. This is our chance to exhibit TOTAL FEALTY TO TRUMP, just like the founders wanted.
Or, we could COWER in the face of FASCISM and choose Democracy, LIKE LOSERS AND SUCKERS! If we do that, we'll have to elect SCUM-O-CRATS Jon Ossoff and Raphael Warnock. These two LIBERAL LEFITSTS believe in ANTI-TRUMP values like having a healthy population, acknowledging the factual existence of numbers and math, and DEMOCRATIC ELECTIONS! In the words of David Whatever, the Pro-Trump candidate, "DISGUSTING!"
Follow Truthmissiles on Twitter here.