Trump Plots Air Force One STEAL On Biden's Inauguration Day to STOP THE STEAL!
Sheeple, Donald Trump is going TANGERINES TO THE WALL to cling to his fading relevancy as his MOST (UN)SUCCESSFUL PRESIDENCY EVER winds down. According to a new report, Trump is considering "a made-for-TV grand finale: a White House departure on Marine One and final Air Force One flight to Florida for a political rally opposite Joe Biden's inauguration."
YES! PATRIOTS REJOICE! We're STEALING Air Force One, just like the good guys in that famous movie Air Force One.
Here's a visual approximation of Sleepy Creepy Joe's Inauguration Day, just to TRIGGER the AMERICA-LOVING LIBS! F*** EM!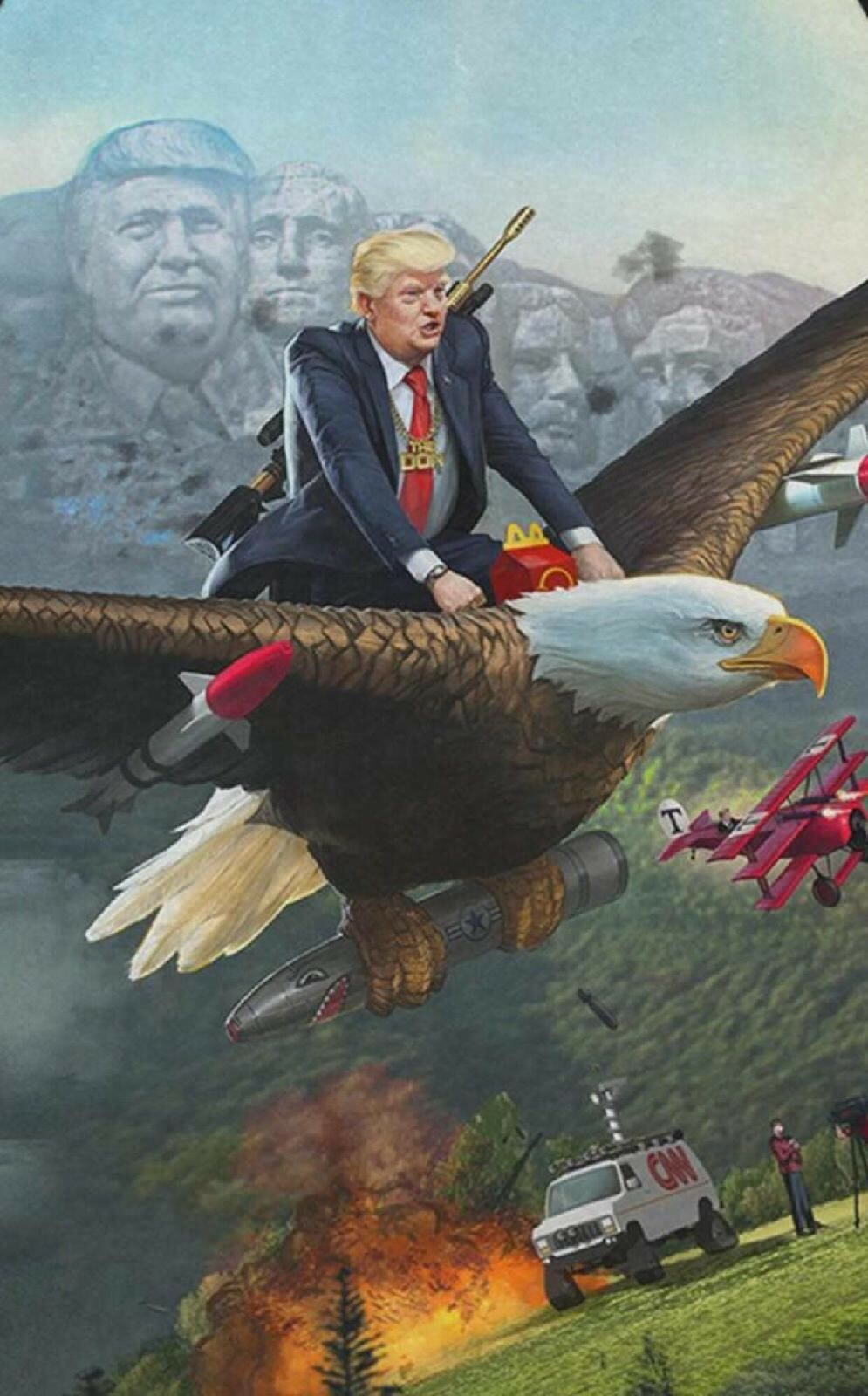 George Washington and Honest Abe would be spinning in their graves with GLEE at the PATRIOTIC SIGHT of Former President Donald J(ust here to make things worse at this point) Trump undermining the inauguration of his successor, Hidin' Joe Biden (who won the election, like a LOSER).
And, it wouldn't just be a symbolic ASSAULT on American values of UNITY and DEMOCRACY by HERO TRUMP!
"The former network star is privately discussing using his waning powers as commander in chief to order up the exit he wants after dissing Biden by refusing to concede the election, welcome him to the White House or commit to attending his inauguration… The Trump talk could create a split-screen moment: the outgoing president addressing a roaring crowd in an airport hangar while the incoming leader is sworn in before a socially distanced audience outside the Capitol…"

FAKE NEWS Axios
Patriots, just imagine how much PATRIOTIC DAMAGE TO AMERICA we could cause with dueling presidential rallies on Inauguration Day. We'd send a CLEAR MESSAGE to the REAL DEMOCRACIES of the world–Russia, Hungary, Saudi Arabia and, I guess, the rest–that this is TRUMP'S AMERICA OR NOBODY'S AMERICA AT ALL.
STOP THE STEAL! STEAL THE PRESIDENT'S JET!
From Day One of Sleepy Joe's administration, the looming specter of Donald Trump's patriotic efforts to regain control of the U.S. government and spread dangerous misinformation among the population would hang over Joe Biden's SICK, LEFTIST attempts to promote public health, restore America's standing in the world, and lower tensions in the country that Donald Trump's HEROIC four years as president have driven to the brink of collapse.
Republican rule or no rule at all! BURN IT ALL DOWN! TRUMP 2024!
Follow Truthmissiles on Twitter here.