TERRORIST Fauci Tries To CANCEL CHRISTmas With Travel Warnings; GYM Jordan FACT-F***S HIM back to LIB-O-STAN
Patriots, TERRORIST "Doctor" Anthony Fauci of the National Institute of Allergy and Infectious Diseases (NOTE: is he pro-diseases? Check before publishing) is once again trying to FORCE his LEFTIST, PRO-FACT AGENDA on the illiterate, FREEDOM-F***ING masses.
Today, FART-FACE FAUCI is warning Americans not to travel for CHRISTmas, the most sacred REPUBLICAN holiday of the year, all because of a little, tiny, fake, hoax virus that has killed nearly 279,000 Americans (mostly in BLUE states, if you don't check the facts). Well, here's a newsflash for you, OSAMA BIN-FAUCI, we patriots fought a War On Christmas for eight years, from 2008-2016, and a lot of good Republicans got triggered, but we won. We say "Merry Christmas," now, all year long, and we EARNED OUR RIGHT to die to celebrate this sacred, religious holiday, and to TAKE A LOT of LIBS with us!
Republican Congressman Jim Jordan gets it. He's not gonna let some "scientist" tell him what is, and is not "science," simply because he's studied "infectious diseases." GYM's bringing the "facts" to this debate, and like all true Republicans, the only "facts" on his side are wild, baseless speculation designed to inflame tensions in the UNITED States.
BOOM! Truth-nuke! Hit the fallout shelter, leftists, because you just got owned. Let me break it down for you extra-stupid leftists. There's a straight line between advising against travel and BANNING SPEAKING OF CHRISTMAS. Need a diagram?
Advising against travel ——-> BANNING SPEAKING OF CHRISTMAS.
There. Proven. True fact. I HEREBY DECLARE IT.
But beyond inflaming anger against our country's factually-biased scientists, whatever that title means (it means they know science, like about diseases? No, I don't believe that), GYM's hardcore FACT-F***ING of GRINCH FAUCI has TRIGGERED stupid libs who oppose GREAT AMERICAN HEARTLAND VALUES, like dying for no reason so that Republicans can maintain power over government, instead of following common-sense public health measures.
Just look at these sad responses to GYM.
And, PATRIOTS, this is all because the LEFT doesn't want to admit that this VIRUS is just a means of CONTROLLING you and your Jesus-loving family. Just listen to the FLIMSY, FAKE NEWS justification for Fauci and the science bitches' CRAAAAZY recommendation that you wear masks and don't travel. Here's what he said in an interview with the FAKE NEWS WEEKLY, aka Newsweek.
"January is going to be terrible," with the outbreak expected to reach its worst level yet. The director of… the White House COVID-19 task force explained: "I think January is going to be terrible because you're going to have the Thanksgiving surge super-imposed upon the Christmas surge. So it's entirely conceivable that January could be the worst."

Newsweek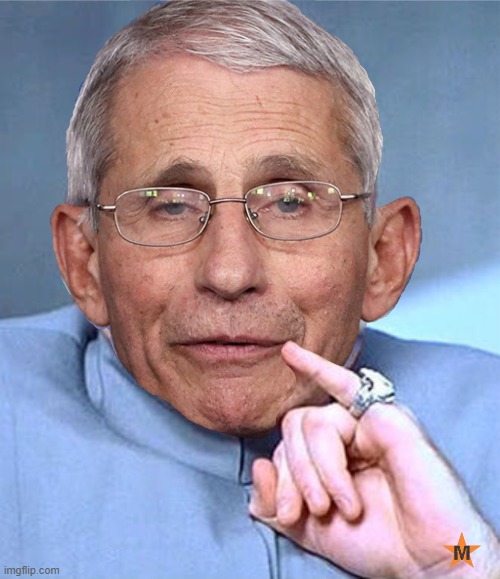 Surge? Yeah, right. That's a soda, LIBS.
But patriots, we know who the REAL VICTIMS are in this crisis that has killed 279,000 people, and while the LIBERALS at Fox News might tell you it's people who are being forced to face MINOR INCONVENIENCES like wearing masks and social distancing, we TRUE NEWS PATRIOTS know that our nation's number one victims are, ALWAYS and FOREVER, the LONG-SUFFERING TRUMP FAMILY, who gave perhaps the biggest contribution to the WAR ON CHRISTMAS by bringing back the never-gone holiday utterance, "Merry Christmas."
"Who gives a f*** about Christmas stuff and decoration?"

Melania Trump
Oops. Wrong quote.
But, anyway the STUPID LIBS AND THE STUPID AMERICAN ELECTORATE are being very mean to our nation's NUMBER-ONE VICTIM, Donald Trump. They voted him out of office just because he did a horrendous job handling the pandemic, oversaw massive corruption, lied more than any human who's ever held public office in the United States, tried to end Democracy, tried to kill Obamacare, harmed the environment, destroyed most of our alliances, and played golf more than he worked.
Luckily, elected Republicans recognize the president's victimhood, and they're standing up FOR HIM against the well-known liberal bias of Democracy.
Just look at the cowardice of these fair-weather Trumpers.
It's December. It's been a FULL MONTH since we learned Joe Biden won the presidential election, and only two heroes, Rep. Mo Brooks (R-AL) and Rep. Paul Gosar (R-AZ) were willing to firmly tell the Washington Post that Donald Trump won the presidential election. Disgraceful.
As for the other 249 Republicans in Congress, 221 of them let the FAKE NEWS cloud their judgement enough that they can't see that the opposite of reality is the TRUE REALITY, and Donald Trump is the winner. Spineless. And even worse, 26 Republicans in Congress say Joe Biden won just because he got more votes. SICK AND SAD!
So, patriots, this CHRISTmas, in addition to ignoring all sense, and ignoring DEMOCRATIC MANDATES from the COMMUNIST AMERICAN GOVERNMENT, and in addition to thanking God for Jesus or whatever, and in addition to selfishly traveling across the country so we can have OUR HOLIDAY about being selfless or whatever, let's give thanks for the LAST FOUR PATRIOTS in our HELL-SCAPE OF A COUNTRY (that Donald Trump is still running), and let's THANK GOD for PRESIDENT T, MO BROOKS, PAUL GOSAR, and GYM JORDAN.
Without them, the LIBS, aka AMERICANS, might win.
Follow Truthmissiles on Twitter here.